Hello Everyone,
So, we are 7 weeks in, and we still have everything crossed that we will be allowed to open soon. We want a big welcome back party with live music, lovely bubbly bar and lots of guaranteed fun.
But, for now let me keep you updated on what we have been up to.
Thank You
I would like to start by saying a big
'THANK YOU'
Thank you to all our regulars, locals and anybody that has used us for the first time. We are still so grateful to everyone who has supported us through these interesting and difficult times. We feel very humble and thankful and we will take care of you in any way we can for as long as we can.
Hunters Eats
Below I have supplied you with a NEW menu and this week's specials. The main menu can change regularly so please like our Facebook page where we update you daily on the menu of the day.
Are you joining in the nationwide VE DAY commemoration street party?
Do you need Afternoon Tea?
Why not order from us to have it delivered to your door.
Collections are also welcome

We will be serving Afternoon Tea 12-4 pm and Dinner 5-8 pm
Please call 01279 730 549 to order
Projects
The horse box is just looking amazing. The lights are all in and our signs are on. It's been such a lovely process watching it change so much and Brendan and Lesley have done a wonderful job with it.

We have had the time to turn it around more quickly so it will be ready to go when we reopen.
Lesley has been busy giving the hotel furniture a fresh coat of paint and it looks great. All the little jobs we just never get time to do are getting done and it really is making all the difference.
Memory Lane
The weather has been incredible, and we are still staying positive that we will be able to have most of our weddings. We are so sorry to hear of anyone who has had to postpone their special day but I'm sure it will still be a lovely day when it happens.
For those who have got married here we would love to see your photos to take us back down memory lane. I got married here at the Hunters Meet in 2013 so here is my memory photo and can't wait to see yours. Share them on our Facebook page.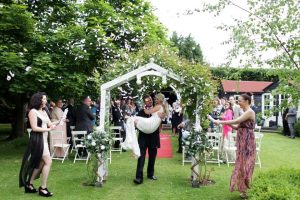 Staff
We have had 2 staff birthdays over the last few days. Two very special ladies who I'm glad to call my friends. Miss Katie Boswell and our very own chef and Newly positioned Hunters Eats delivery driver Miss Sian Carrig. I know you haven't been able to celebrate the way you would have liked but I hope you both had great days and drank plenty 😊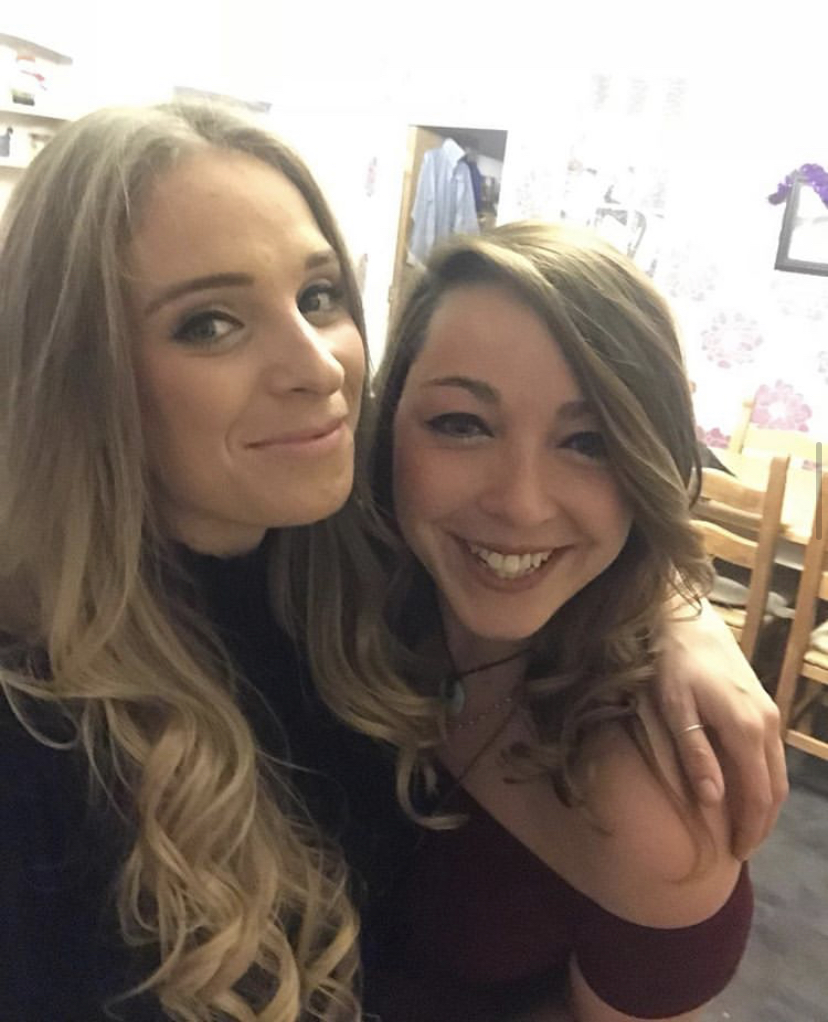 HAPPY BIRTHDAY from the whole Hunters Family.
Joke of the Day
'Man on bathroom scales, and his wife said sucking your belly in won't make any difference.
He said I'm just trying to see the dials! '
This is definitely me right now with all the eating I've been doing. Can't wait for the gym to re open!!!
Quote of the Day
'It's not happiness that brings us gratitude.
It's gratitude that brings us happiness'
This couldn't be a truer quote. Having the support, we have had has been overwhelming and we will be forever grateful and this in turn has bought us so much joy and happiness. I only hope we are bringing happiness to you too.
I hope you are all okay. Stay positive, stay safe, stay home.
Speak Soon
Sapphire
xxx