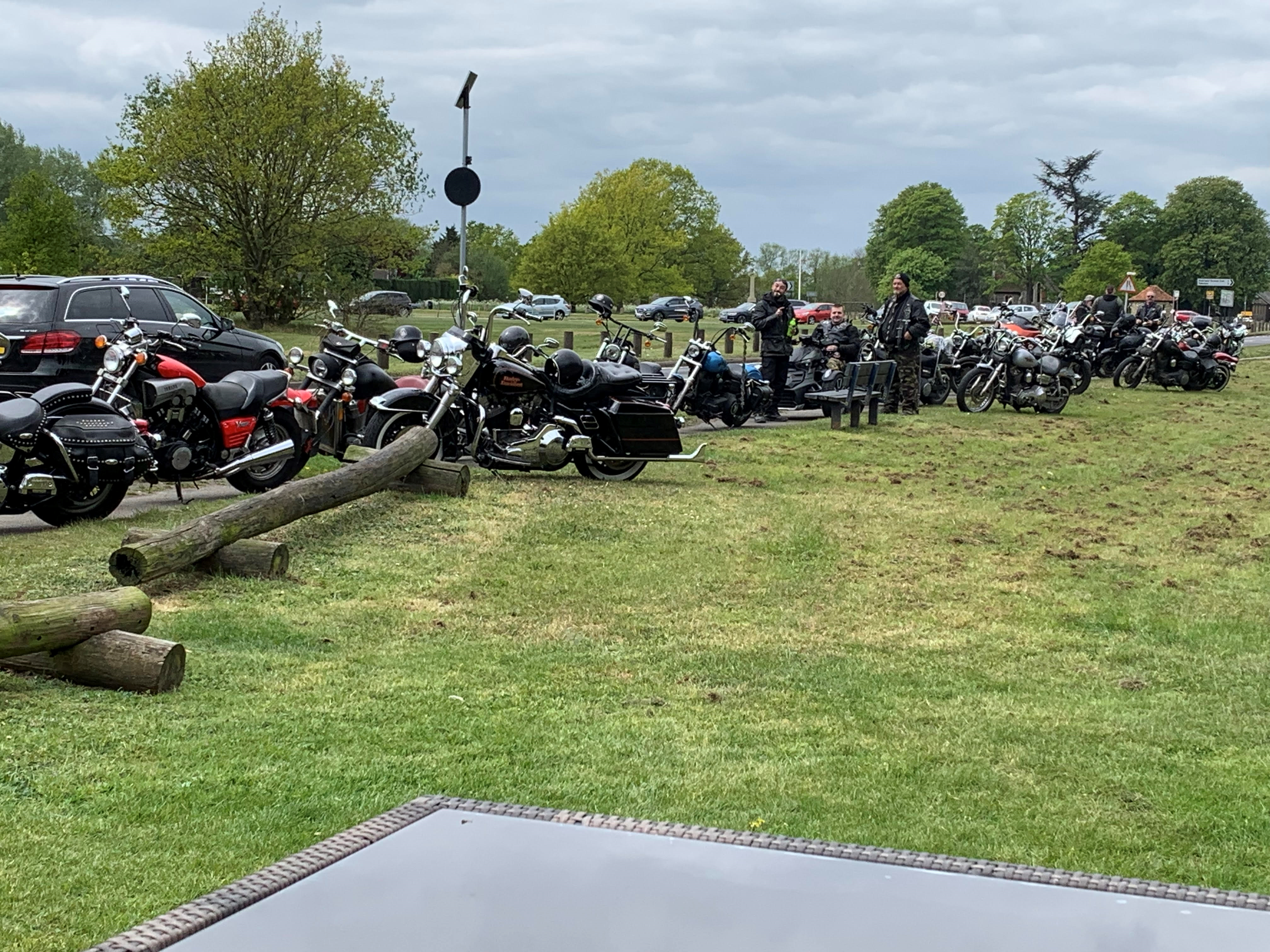 Time for Parties & Celebrations
Hello Everyone,
Last Sunday we held a funeral service for Garry Naybour, an amazing man taken too soon by all accounts. From what I've seen & heard he was a serious champion power lifter, winning titles and trophies all over the place. He was a loving father & grandfather who I'm sure will be missed greatly.
It was a beautiful afternoon with a very moving send off. They had a huge procession of 50+ fellow bikers all showing their support and an astonishing turn out to say their goodbyes. Afterwards everybody remained to reminisce over food and drink in the restaurant & bar. It was a very touching and special day and in the words of the family 'a life fondly remembered'.
On behalf of myself and all of us here at The Hunters Meet I would once again like to send my condolences to all of Garry's family and friends and our thoughts are with you.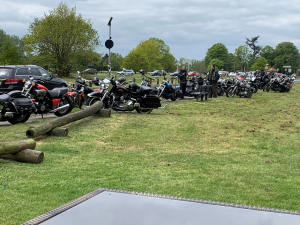 Royal Ascot Ladies Day
'And their off'
Ladies & Gentlemen, I am very excited to announce that we are now taking bookings for this 'mane' event.
Thursday 20th June from 12:30
You will be greeted with Pimm's, Prosecco, Non-Alcoholic Fruit Punch & Canapes.
Enjoy a day of placing fun bets on incredible live and recorded races, traditional afternoon tea & plenty of prizes up for grabs including 'Best Dressed'.
It's an afternoon not to be missed, a fully loaded day that I'm sure you will all be 'biting at the bit' to book your tickets.
So, quit 'foaling' around and call us today for more information on 01279730549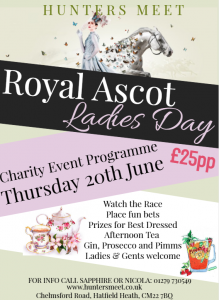 Time Flies
I have nearly been here for a year now and the time has flown by. My colleagues have been so welcoming and supportive, and I have enjoyed every day working with them. They really are a wonderful group of people; I am very lucky.
In just a year I have seen so much growth & change here at the Hunters Meet. We have been very busy renovating the venue and it will be continuing.
We (when I say we I actually mean Brendan) have extended the decking area out the front ready for the summer months, overlooking the Heath. The whole restaurant has been freshly painted by our very own Elisha who has done an amazing job. Also, in the restaurant the whole floor has been changed making the space look so much bigger. There has been a whole new sound and light system fitted, even our wine racks have had a little spruce.
We are currently redecorating the halls in the hotel giving it a brighter more modern feel and we have lots more look forward to that I will share with you.

Something for the Weekend
Looking for something to do this weekend?
Join us on Friday 17th & Saturday 18th May for great live music, magic, delicious food & much more.
Call me on 01279 730 549 to receive a great discounted rate.
Speak soon
Sapphire
xxx