Hello Everyone,
Happy Monday!! The sun is shining and that always puts me in a good mood and gets me ready to plan my week.
Not sure what to do? Let us help you with your plans!
THIS SATURDAY
We held a questionnaire asking our customers what they would like to see more of here at the Hunters Meet and a popular answer was 'Comedian'.
Well we listened and this Saturday we have the very talented & funny (well you would hope so haha) Micky Pugh. He will have you crying with laughter and not just that, we also have fantastic live music with Baby Go Boom who have great character and get everyone up dancing and having a lovely time. It really is a great night.
If this wasn't enough, we are discounting the evening to £29pp to fill those few remaining spaces. To book please call 01279 730 549.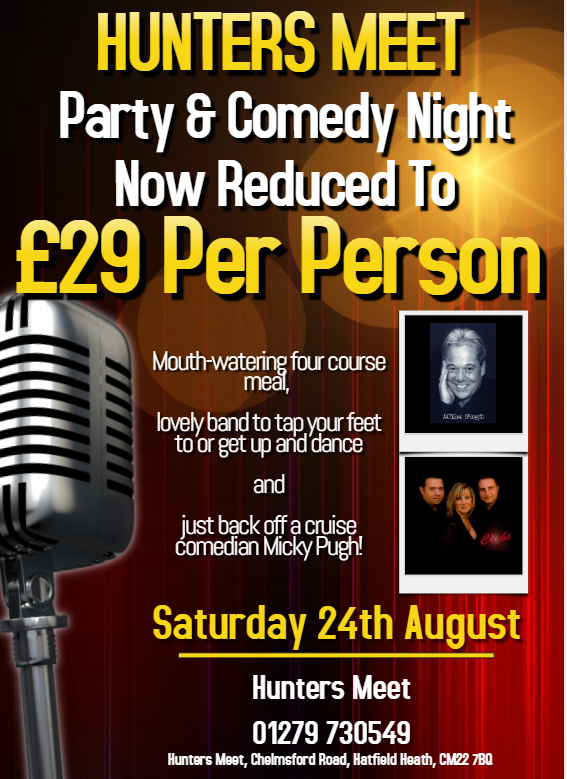 Plans for the Month
Looking for something to fill out the school holidays? Why not join us on Saturday 24th August for an all you can eat BBQ. £12 Adults & £6 Kids.
The weather is looking clear with highs of 25 degrees. Perfect BBQ weather.
To book this please call 01279 730 549.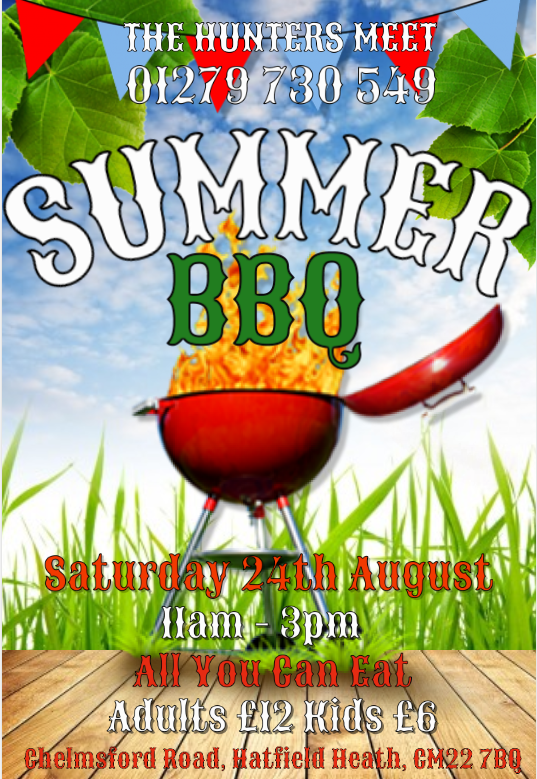 Last Week
We had a brilliant Tom Jones tribute night; everyone absolutely loved the evening. Delicious food, plenty of dancing and lots of laughter in great company.
The tribute nights always go down well so check out our website for more upcoming tributes www.huntersmeet.co.uk
On Sunday we had a lovely christening celebrating the very gorgeous Elijah. They had 100 guests enjoying a buffet with food including a whole salmon, turkey & beef, salads, chicken satay, quiche, even pastas, nuggets and chips for the children.
There were games and a ball pit in the corner for the kids. They even had the wonderful live singer Douglas who makes regular appearances here and always get up dancing with the guests and seems to have just as much fun as them.
We also had the lovely Edna enjoying her 90th birthday with a beautiful Sunday lunch and Douglas even sang her Happy Birthday as we bought the cake out and sang another song just for her where she got up and had a lovely dance with Doug which bought out many emotions for the family, it was marvelous.
Katie & Adrian, the parents, were thrilled with day and we would just like to send all our love and wish them all the best in the future.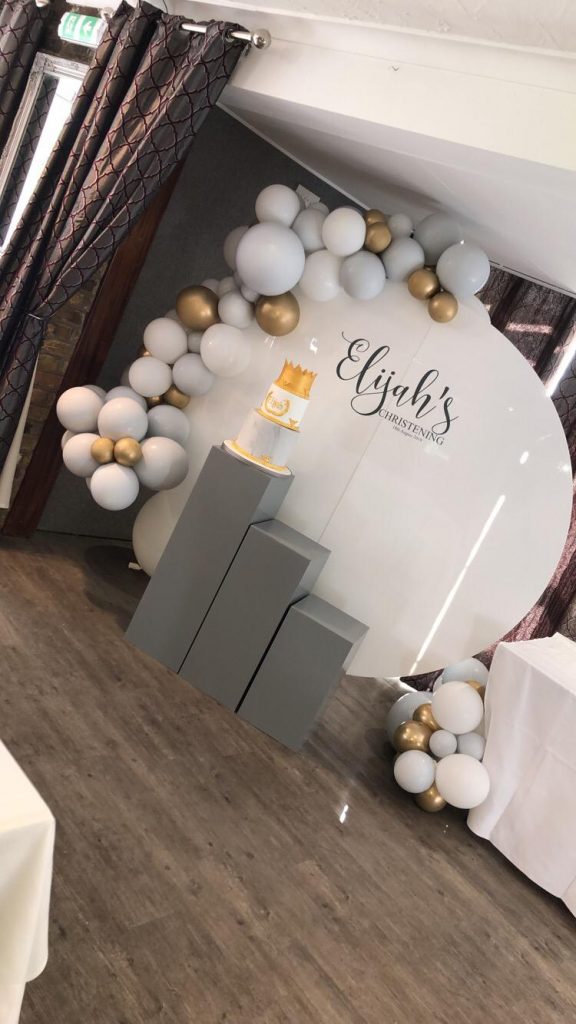 Wedding Open Day
We are so excited about this day. On 31st August we will be hosting our wedding open day 11am-3pm. We are going to have the whole venue set up for a wedding, in the restaurant and our secret garden. We will have our recommended suppliers exhibiting including suppliers from Martels Wedding Village, cakes, flowers, dresses, chair covers, photographer Dave Hadley, centre pieces.
We have everything you need to help inspire your wedding day.
We will have sale prices on the day including £1000 OFF you wedding if booked for any available date in 2020, opportunities not to be missed.
Please come along and see us all, we would love to see you.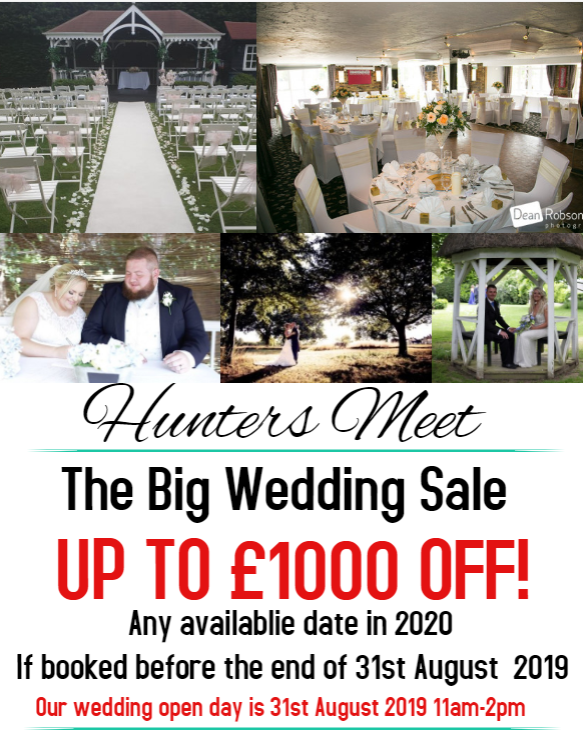 I hope you all have a lovely week and I look forward to hopefully hearing from you soon.
Speak Soon
Sapphire
xxx