Steven: Went into an East end pub and at the bar was a guy with one ear, I felt sorry for him and asked if I could buy him a drink 

🥃

 he replied "it's okay mate, I've got one ere"
Brendan: T

hey made him a new ear out of pig skin but every now and again he gets a little crackling in it

Samantha: Why did Billy go out with a prune ?
Because he couldn't find a date 

😂

😂

Pauline: as our daughter once said.. what do you call a sheep with no legs?
A cloud! Bless a little 6 year old telling her first joke! X

Emma: Why don't bunnies make noise when they have sex?
A: Because they have cotton balls.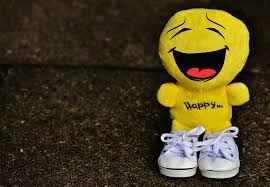 Staff on Tour
This week, myself and some of the girls are heading off to a festival so I might not get round to a blog next week but when I do I will fill you in on some of our antics although I am sure it will all be very chilled and civil 

😂
I'd just like to end today's post with big congratulations to Kim & Jack who got married here on Saturday with a terrific Game of Thrones theme. It was a lovely wedding to work, everyone had a lovely time right through to the evening where they had karaoke. It was… interesting LOL and there was a variety of music choice from what sounded like Slipknot through to Garage. From all the Hunters Team, CONGRATULATIONS.
Talking of garage, on 31st January & 1st February we will be doing a full garage & 90's weekend! Not to be missed, to book call 01279 730 549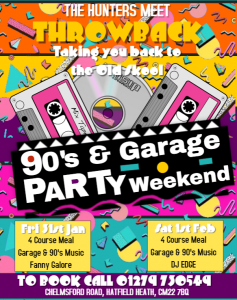 Looking for something this weekend? Why not join us this Friday 9th for an 80's party night with host Fanny Galore & brilliant band Baby Go Boom, including a delicious 4 course meal.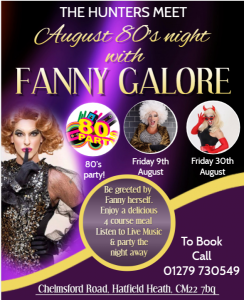 Have a fantastic week!
Speak Soon
Sapphire
xxx