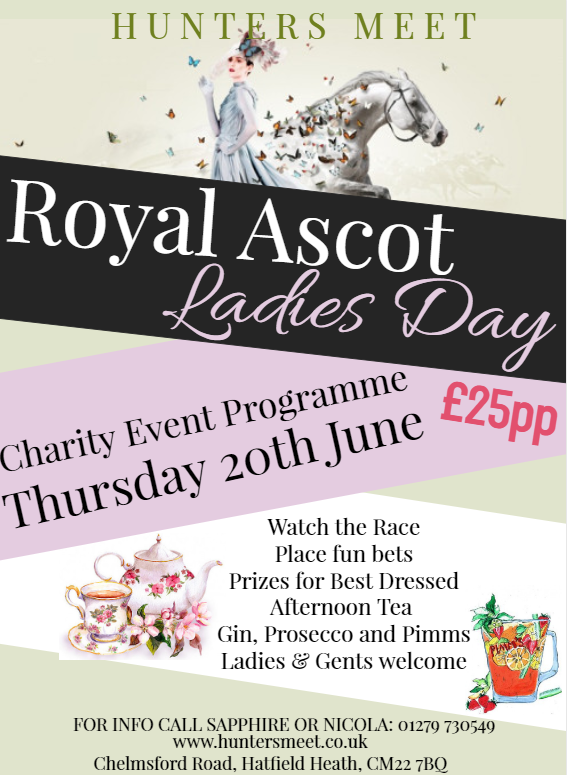 LADIES DAY- THURSDAY 20TH JUNE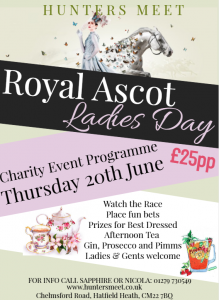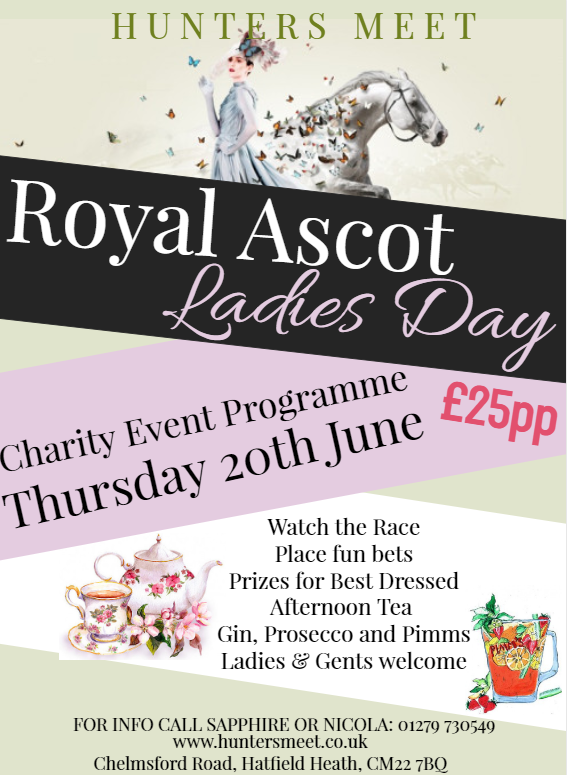 Welcome
Welcome to Hunters Meet Royal Ascot Ladies Day. We are so pleased that you could join us for this special occasion.
Today you will be enjoying delicious food, great entertainment and fantastic company.
You have all received race cards. Please fill these out for each race and return to a member of staff before the first race begins.
There will be prizes for 1st, 2nd, 3rd & 4th place. with 1st prize will be a donatation to a charity of your choice.
There is a score board with the top 6 names that will be updated after each race.
Don't forget there will also be a prize for best dressed person and a raffle.
We hope you all enjoy your day here at     Hunters Meet.
And their off…
Itinerary
1-1.30pm: Arrival, you will be greeted with  Pimms, Prosseco or Non Alcoholic Fruit Punch and receive your race cards
2.00pm: Afternoon Tea Buffet & explanation of day events
2:30pm: First Race – will be live
2.45pm: Second Race – will be recorded
3:05pm: Third Race – will be live
3.25pm: Four Race – will be recorded
3:40pm: Raffle
4:20pm: Final Golden Cup Race – will be live
4.30pm: Winners will be annouced and a cheque will be made to your chosen charity
4:40pm: Coaches