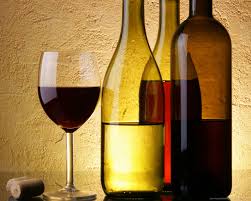 WE HAVE HAD CHANGES TO OUR MID-WEEK MENU!
come and join us mid-week for our new exciting menu!
Every week Monday-Thursday 6.30 – 9pm we served this fantastic menu.
To book please call us on 01279 730549.
Soup Of The Day                                    £4.95
A tasty bowl of our chef's homemade soup of the day served with crusty bread roll
Melon & Sorbet                           £4.95
Fanned honey dew melon, served with wild berries & Sorbet
Smoked Salmon Toasts                                   £5.50
Smoked Salmon horseradish & rocket toasts with a lemon dressing
Stuffed Mushrooms £5.95
flat portabella mushroom layered with Bacon and onion topped with cheese & grilled
Cajun Chicken Goujons £5.50
Chicken goujons bread crumbed with Cajun seasoning served with a lime mayonnaise
Pate £5.50
Smooth Brussels pate, served with toast and a homemade red onion chutney
White Wine & Garlic Mussels £5.95
Mussels, in white wine & Garlic, served with toasted ciabatta
Smoked Duck Salad £5.50
Smoked duck breast with orange segments  with a mustard vinaigrette.
Chilli and Garlic Prawns  £5.50
Pan fried tiger prawns marinated with chilli and garlic & toasted ciabatta
Sharing Platter £12.95
A perfect sharing platter with chicken fajita strips, Smoked Haddock Fishcakes, breaded mushrooms and cheesy garlic bread served with a section of dips.
MAIN COURES
All main courses are served with fresh steamed vegetables, new potatoes and sautéed potato's
 Minted Lamb                               £12.95
Oven roasted leg of lamb, served on a bed of creamy mash potato, finished with our chef's homemade mint jus.
Beef Stroganoff  £11.95
Strips of tender beef fillet, with sautéed onions and mushrooms, in a red wine & cream sauce accompanied  by basmati rice
Roast Duck Breast £12.95
Oven Roasted duck breast on a bed of caramelised red onion & new potatoes topped with a orange and Grand Marnier  sauce
Piri Piri Chicken £10.95
Chicken Breast marinated in piri piri seasoning  chargrilled served with rice
Hunters' Tower Burger £11.95
Your Choice of beef or Chicken burger, with bacon, cheddar  cheese & onion rings stacked high served in a toasted bun with chips & salad.
Herb Crusted Salmon  £13.95
Herb crusted Salmon fillet on a bed of wilted spinach
Chicken Carbonara  £12.95
creamy pasta dish with chicken breast pieces , bacon, mushroom s and parsley .
Plaice & Shrimp  £11.95
Fresh fillet of plaice, cooked with shrimp with garlic butter
Mushroom Pork £12.95
pan-fried pork lion with a mushroom and garlic sauce.
FROM OUR GRILL

8oz Sirloin Steak               £16.95
Chargrilled to your liking served with our chef's homemade Peppercorn Sauce.
8oz Fillet Steak                 £25.00
Chargrilled to your liking Served with our chef's homemade peppercorn sauce.
Cajun Grill £18.95
Chargrilled 4oz steak, Chicken Beast marinated with Cajun seasoning, served with a rocket and parmesan salad and chips.