For this weeks blog I was very excited to interview everyone's favourite drag queen 'Fanny Galore'! She's funny, feisty and absolutely fabulous!
Firstly, can I ask how long you have been a drag queen?
How dare you call me a drag queen! I'm a gender illusionist!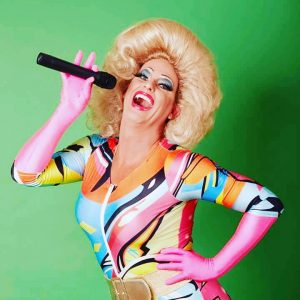 Okay, I do apologise Fanny! (I told you she's feisty!) Where does Fanny get her inspiration from to be so fabulous?
As a child I was inspired by Cilla Black in her batwing, sequin jumpers and later on in life I have taken inspiration from my good friend Joan Collins!
You have a fabulous figure. How do you keep so trim?
I get up everyday throw on some leopard print lycra and I wander onto Hatfield Heath. I usually have a little jog, do some squats and a few cartwheels and hey presto I find myself in tip top condition!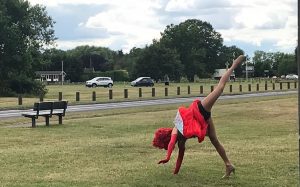 Do you follow a special diet?
I eat what I want to! I believe a little of what you fancy does you good but everything in moderation. I eat well and I try to stick to five square meals a day!!
How do you like to relax?
To be quite honest, dancing in eight inch heels can take its toll on Fanny so I often head to the Hunters Meet therapy room for a treatment or two! Leslie and her team offer some wonderful facials and massages. They always have me feeling like new in no time!
Why should our readers come to see you perform at Hunters Meet?
If like Fanny you like a bit of luxury you can book into the hotel, have a few treatments and a dip in the pool and then get yourself all glammed up ready to have the time of your lives!
I will meet and greet you, we can share fashion tips, you will enjoy a delicious four course meal, we will play games, have a giggle and then sing and dance our sparkly socks off to one of our fabulous live bands!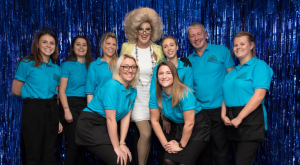 Why do you love performing at Hunters Meet?
I like that everyone is always in the mood to party and have fun. Everyone is ready to sing along and get up and dance to all of Fanny's favourite songs! Hunters Meet always attracts a brilliant crowd. I am also very honoured that lots of people choose to spend their birthdays, anniversaries and hen parties with me. I have lots of Fanny followers that come to my party nights every month and I love my Fanny fans!
Can you tell us a secret about Fanny Galore?
I have lots of secrets but not many people know that I got married at Hunters Meet in 2011. Brendan and his team really made sure we had the most magical wedding so Hunters Meet is a very special place for my husband and I.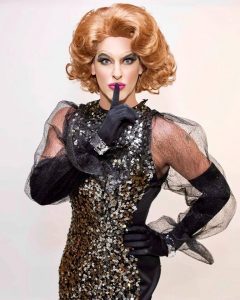 What is your motto in life?
Every one loves a bit of Fanny!
If you would like a night of outrageous fun entertainment with lots of laughs (not for the faint hearted or easily offended!) head to Hunters Meet where Fanny will be entertaining on Friday 2nd, 9th and 30th August. For bookings please call 01279 730549.
A night out that is guaranteed to be Fannytastic!!